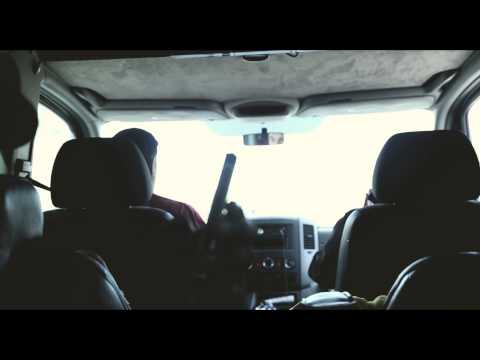 As you know, IAMSU! and the HBK Gang are currently on their 'Only That Real' Tour and today we get the first look at what has been going on so far. Above check out footage of the gang hitting up Bay Area High Schools, rehearsal footage, backstage footage and of course LIVE footage from the show! Get your tickets HERE and stay tuned for a bunch of episodes in the works for the near future!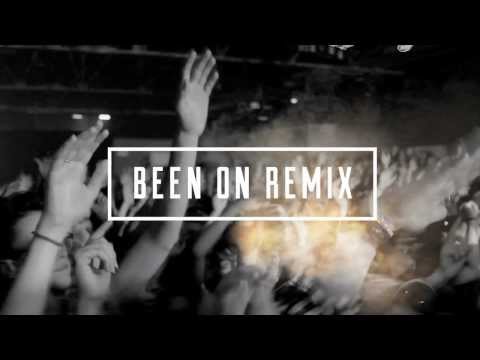 G-Eazy enlists the help of his tour comrades Rockie Fresh and Tory Lanez for his smooth track "Been On.' The official music video of the remix features stage footage from their "These Things Happen" tour. The black and white video concept lends well to the electronic production and general feel of the track. HNHH has been following the tour closely so expect us to release some behind-the-scenes footage of the shows. Enjoy!
That's right! All of a sudden Bad Lucc has released a new EP with nine new tracks! Who is featured on the project? Artists like T.I., Problem, Trae Tha Truth, Polyester The Saint & more. You already know that it was produced by League Of Starz so that aspect will be top notch from the get go! Make sure you download the project HERE and enjoy!
Check out Odd Future's clothing division in the brand's new lookbook for Spring/Summer. Recruiting some unnervingly beautiful babes to star alongside Mike G, Hodgy Beats, Left Brain, and others, Odd Future showcases its range of colorful, pattern-driven pieces. The playful motifs here include animated sailboats, sharks, tacos, and of course OF's hallmark 'O' doughnut. Enjoy perusing the brand's lookbook here, with the pieces arriving in stores next week.
Read more...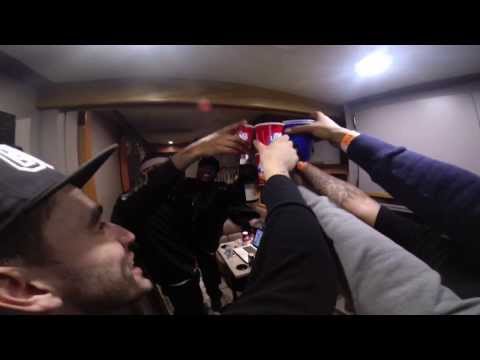 Just recently Dom Kennedy wrapped up the first leg of his 'Get Home Safely Tour' after being on the road for over a month. Now, he has released a recap showcasing a whole bunch of footage from the tour, hints 'recap.'  Keep your eyes engaged because there are a few guest appearances from artists Kendrick Lamar and Casey Veggies. Enjoy!
In this brand new interview, the Bay Area's own Adrian Marcel talks about his upcoming album entitled 'Week After Next,' inspiring people to jump into their dreams, keeping himself inspired & a lot more! Stay tuned for his album and all he has in the works!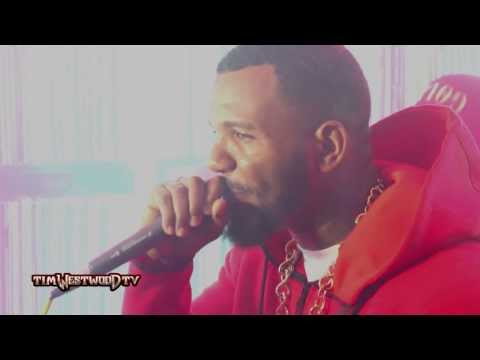 While Game was across the pond he stopped by Tim Westwood's London location to freestyle for Timmy's 'Crib Sessions' series. Before it was all said and done, Game let his BME artists, the L.A. Kings finish it off over JAY Z's "Threat." Enjoy!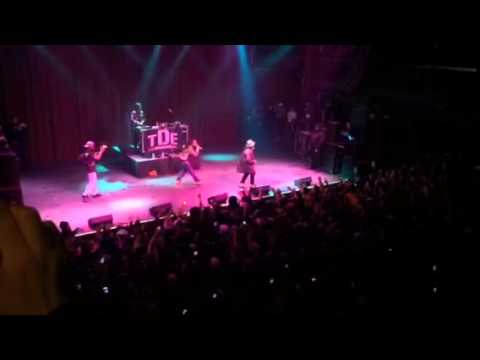 ScHoolBoy Q is currently touring the nation, performing his new album 'Oxymoron' and during his second performance in Maryland's Fillmore Silver Spring, Q brought out DC's own Wale to perform his hit single "Clappers." Check it out above, and make sure you pick up his 'Oxymoron'  album in stores now. Not top of the line footage, but a look at a RAW fan experience.
The Air Jordan 1 Retro High AJKO Rivalry Pack continues with a full-fledged look that features two new colorways that haven't hit the market yet. Based on the Georgetown and UNC colorways, the shoe itself is still focused on the canvas-based Air Jordan originator . This will be a hot item when it drops in the very near future so hit the jump to check out some more looks and be on the lookout for release dates coming in the near future.
Read more...
That's right! We have linked up with the one and only Zendaya, aka the multi-talented actress and platinum-recording singer to talk about two pairs of super-rare Nike's that hit the market on the same weekend! Zendaya was born and raised  in the Bay Area where she grew up as part of the California Shakespeare Theater in Orinda, so make sure you hit the jump to see what she said along with exclusive images that you can only see here! Furthermore, make sure you pick up her debut self-titled album 'Zendaya' right now on iTunes.
Read more...
After two very exclusive releases, the #BLESSED capsule collection is back and better than ever. This time around you can get your hands on "BLESSED" hoodies in black & grey, long sleeves in white & black, tees in grey and black, woman's hoodies in black and a very limited woman's raglan! Make sure you get yours before they are all gone right now via Breezy Excursion! Check out more looks with Don Benjamin after the jump. "You are now rockin' with the BLESSED!"
Read more...