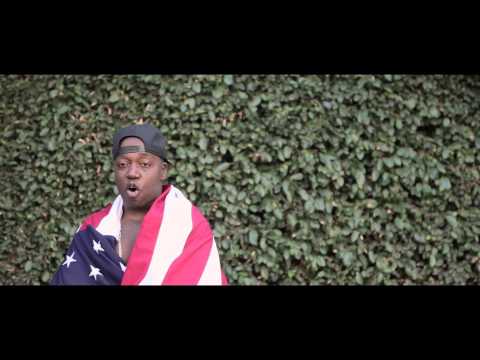 Ghetto Cuisine is a potent strain of hybrid California bass from Davinci and Sweet Valley. Fans of both artists' past work might find the pairing unlikely at first, but these low end theorists are true kindred spirits. On Ghetto Cuisine, the SV bros take their melted-Nintendo-cartridge aesthetic in awesomely dark new directions, setting a black-lit stage for Davinci's sharpest street narratives yet, and the end result is twelve THC-fueled trunk rattlers featuring guest appearances from 100s and Main Attrakionz. Grab a fork and get busy.
Popular Demand has officially launched our original video series 'Risk It All' with the first installment featuring hip hop's "underground king", Freddie Gibbs. The video was premiered in an intimate setting for a group of his fans at the Popular Demand Flagship store during his meet & greet and signing event for "Cocaine Piñata." Watch the video above and enjoy.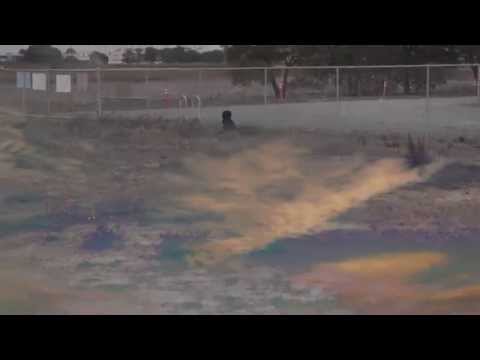 While working on new music Moe Green found time to shoot a video for one of his personal favorite songs he made called "Change My Life". The song was produced by fellow Out Crowd 110 member Joey Cool and Joey Cool also directed the video. The video was shot in Moe Green's hometown Vallejo,Ca and also features a cameo from his nephew "Lil Joey". Enjoy!
Flip Major releases his first visual "BOW" off of his recent mixtape collaboration with Power 106′s Dj Carisma on "LOUD!" The uptempo track features King Harris and it's the first of many visuals expected to be released from the LOUD project! You can listen and download LOUD which is available now here. Enjoy!
During her set Coachella, she not only brought out Drake and Childish Gambino, but she also performed a new song entitled "Spotless Mind" from her upcoming album? Check it out above and stay tuned for more.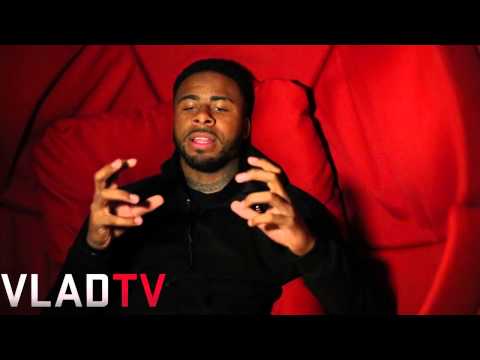 Sage the Gemini chopped it up with VladTV about being a young father, his relationship with his daughter's mother, and her initial reaction to his neck tattoo. Sage shared that his high school sweetheart was brought to tears when she first saw his large dragon neck tattoo, concerned that he'd never be able to get a "real job." He assured her he could cover it with a collar if he needed to, but luckily now that he's rich, it's not a problem. Peep that and a lot more above!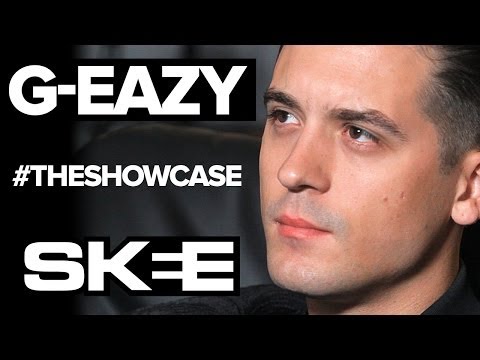 Check out another in-depth look at G-Eazy, this time through the eyes of SkeeTV. Above, learn more about G-Eazy and how he got started, what his goal is on his current tour, how college helped with his career & a lot more.
The Revolt x Popular Demand Fairfax Takeover launched with the man himself, Diddy hosting a wild party at the Popular Demand Flagship Store. Hundreds of people showed up to witness Diddy's first ever appearance on the famed Fairfax Avenue, and were surprised with performances by YG and Dizzy Wright. YG performed a few tracks off of his new album, 'My Krazy Life', and Dizzy performed his new single 'Everywhere I Go' from his upcoming EP 'State of Mind' for the packed crowd. 
Look no further because the visual for Tyga, Nicki Minaj & Lil Wayne's "Senile" has hit the internet. The video has been making it's rounds on TV premier's on both BET and MTV, but now you can enjoy it as well. Peep the video above and stay tuned for the official, high quality video to hit the internet at any time.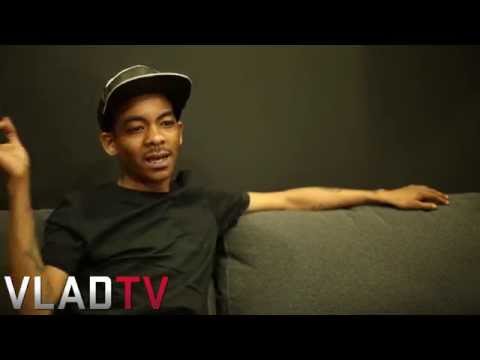 West coast artist TeeFLii spoke with VladTV about his singing abilities, working with DJ Mustard, and the success of his single "This D***." TeeFLii revealed that while he loved to sing, a friend suggested that he should focus on rapping. "I wanted to always sing," he said. "He didn't want me to sing he said 'I want you to have bars, but I was like 'I can have bars and sing." Peep it all above!
Want to see some RAW footage LIVE from Coachella? Well, look no further because we have some footage of Drake joining Jhené Aiko for a surprise performance of "From Time." Check out the footage above and make sure you scroll down a little further to check out her brand new visual!