Problem is wrapping up his Separation Tour in Pomona California tonight and Myspace has officially launched the free stream to preview the EP dropping this Tuesday December 10th. Young Chachi gives 8 tracks including his singles "Like Whaaat", "Understand Me" & "Say That Them" plus some new bangers to hold his fans over. Stream the entire project via Myspace HERE and pre-order on iTunes HERE.
Bay Area based digital/physical distribution outfit known as Empire has put together a compilation album featuring all your favorite Yike anthem's. Unless you have been sleeping under a rock the last couple of year's Yiking is a dance craze coming out of Northern California that has spawned the success of Clyde Carson's smash "Slow Down" , Sage the Gemini's "Gas Pedal" & "Rednose" among many others. This 12 track project features all the hottest joints in one place with tracks by Priceless Da Roc, Sage the Gemini, D-Lo and more. Get it via iTunes HERE.
Polo Grounds Music/RCA Records has announced today the signing of the Los Angeles-based Hip-Hop group OverDoz., adding to PGM's successful roster which includes award-winning artists A$AP Rocky and A$AP Ferg, A$AP Mob among others. OverDoz. is receiving rave reviews for their latest mixtape, BOOM, which includes guest appearances from Juicy J, Problem, Nipsey Hussle, DJ Drama and more.  The Fader describes BOOM as a "playful, breezy project, a combination of blunted West coast slap and a bit of almost Aquemini-esque meandering soulfulness," while OkayPlayer declares "these dudes are stars in the making and this tape should certainly propel them to that next level – understand the hype."  Congrats to the crew. Check out their latest project for free HERE.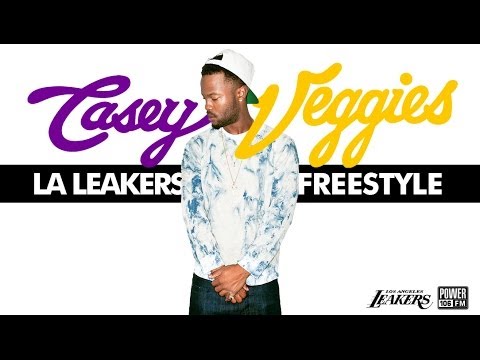 Casey Veggies stopped by the Power106 LA studio to check in with the L.A. Leakers  and dropped some quick bars over Eric Bellinger's "I Don't Want Her" instrumental produced by the League of Starz. Check it out.
On the heels of his long-awaited sophomore release, Knock Madness, LA-based rapper and label co-founder Hopsin is excited to announce a substantial tour beginning in January 2014. The 50-city tour will begin in Santa Cruz, California and make notable stops in San Francisco, Portland, Seattle, Chicago, and New York, with Hop closing the tour in his home city, Los Angeles, on March 22nd. He'll be touring with Funk Volume DJ and producer DJ Hoppa and bringing out other Funk Volume artists in select cities. You ca purchase tickets HERE and stream Knock Madness HERE.
Young California's 1st lady DJ Carisma of Power106 Los Angeles kicks off her new freestyle segment entitled The Blue Room Sessions and for her first edition she welcomes the A$AP Mob's Marty Baller. The young Harlem representative gives us some bars while stopping by the YNGCA HQ in Los Angeles with A$AP Ferg!
After hitting 5 cities in Northern Cali, Problem's The Separation Tour returned home to LA with a bang Wednesday night at the El Rey Theatre. During the performance he brought some guests to the party: Too Short who performed "Burn Rubber," The Game, first for their collab with Bad Lucc "Bang Bang," then later with Tyga for "Switch Lanes" & "Dope." Even more, The King himself T.I. made the El Rey completely erupt when he came out to rip "What You Know" & "Top Back." Hit the jump to see the footage!
Read more...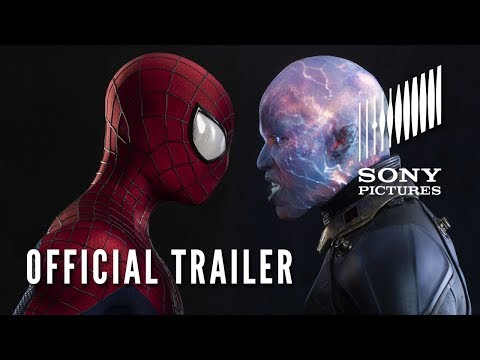 The Amazing Spider Man saga continues and this time bigger and better than ever. With Andrew Garfield retuning as everybody's favorite web slinger, Spidey will have to save the world from The Green Goblin, Rhino, and Jamie Foxx as he plays Electro. As the holiday blockbusters are hitting the theaters this trailer will get you ready for the movies release on May 2nd 2014.
Spring 2014 is set to make the Nike Air Max 90 the center of Nike's "how do we make it better?" design ethos, and the Swoosh is getting started with the introduction of the Nike Air Max Lunar90. Unveiled and made available late last night, the Air Max Lunar90 features Nike's latest cushioning technology, Lunarlon, as well as visible Nike Air, and boasts a no-sew upper for better fit and movement. The Nike Air Max Lunar90 is available now in original AM 90 colorways at Nike.com/sportswear, with additional colors set to release on January 3, 2013.
Read more...
Check out the brand new mixtape from Nazo Bravo entitled "#Focuss." The project holds 13 track s from artists like 2 Chainz, Problem, Kurupt and a whole lot more not even including the production team. Furthermore, the project is hosted by Young California's own DJ Carisma. Make sure you download the project HERE and enjoy!
Check out the latest Beats ad highlighting their bluetooth portable speaker the Pill. This time around the good doctor and his protege Kendrick figure out how to amp up a unreleased track just in time for the holiday shopping season.