That's right! All of a sudden Bad Lucc has released a new EP with nine new tracks! Who is featured on the project? Artists like T.I., Problem, Trae Tha Truth, Polyester The Saint & more. You already know that it was produced by League Of Starz so that aspect will be top notch from the get go! Make sure you download the project HERE and enjoy!
With a new album in the works, Bad Lucc drops a brand new track featuring Trae Tha Truth entitled "Hustla." The track was produced by Hunga and you can take a listen below. Enjoy!
Today,  DJ Whoo Kid, DJ Skee & DJ MLK have finally released their 'South By East West' mixtape for the masses. One of the tracks on that tape was Problem's newest leak entitled "Local Niggas" featuring The Game and Bad Lucc. Make sure you take a listen below!
Check out the brand new track from Sick Wid It Record's Cousin Fik entitled "St8 Like That." This time around he brought in Diamond Lane's Bad Lucc to be featured on the Decadez produced track! Take a listen after the jump and stay tuned for his upcoming 'Sickest Nigga Healthy 2′ mixtape presented by Young California's DJ Carisma, DJ Amen & DJ J12. Enjoy!
Read more...
West Coast based production powerhouse the League of Starz decided to bring in the New Year right with this banger featuring Problem and Bad Lucc! Both performed live on 106 & Park's NYE special and I'm sure we can expect a busy 2014 from the Diamond Lane generals! Check out this new joint below and happy holidays from the L-L-L-League of Starz!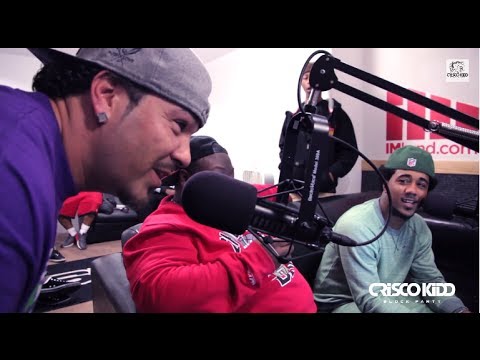 Diamond Lane's Problem & Bad Lucc stopped by the Crisco Kidd Block Party to talk about their Separation Tour, the Young California movement and the west coast sound, how they got their names and who is the real "King" of Instagram. Baby Bash breaks down Mexicans in Hip-Hop, why no one can be like him, working with E-40 and Mac Dre and what people can do to help victims of the typhoons in the Philippines. Peep it above and enjoy!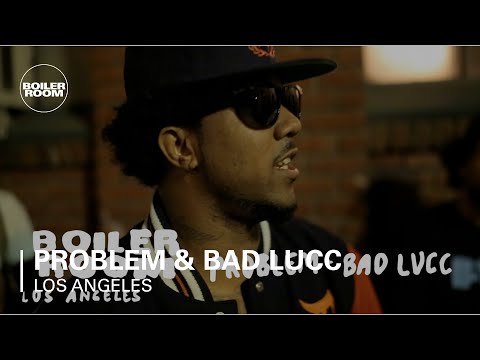 In September, Southern Hospitality teamed up with Boiler Room to bring our dream rap line-up to Los Angeles and the world. Above, check out some of that behind the scenes footage with Problem & Bad Lucc! You get an exclusive look at an intimate performance of not only 'Get Naked,' but also the smash 'Like Whaaat.' Stay tuned for more footage #YoungCalifornia and enjoy!
This just in! The #YoungCalifornia family is proud to be a partner of Problem's The Separation Tour! Problem, The Diamond Lane Music Group along with featured performers TeeFlii, Clyde Carson, Bad Lucc & special guest Eric Bellinger will be hitting the road for 8 exclusive shows! Even more, their DJ Sets will be by #YoungCalifornia family DJ Amen & Carisma! Officially the tour starts November 29th in Sacramento and it will end December 6th in Pomona. Hit the jump to see the full flyer, get your tickets HERE and we'll see you on the road!
Read more...
The League of Starz have returned with fellow California natives Problem, Skeme, G. Malone, Bad Lucc and extended family Freddie Gibbs for the officially released track entitled "Show Sumn." This is just a peek into what's to come because their long-awaited mixtape "LOS.FM" (League Of Starz: Function Music) is coming soon. Take a listen below and enjoy!
Check out the brand new track from Bonny Billionaire entitled "100 Cups." The track features Bad Lucc and Jae Barz and furthermore this is the track that will lead us into her mixtape dropping August 15th via LiveMixtapes. Even more the mixtape is hosted by our own DJ Carisma so take a listen to the track HERE and enjoy!
Diamond Lane's Bad Lucc has been prepping for his next project 'Meet The Writer' and this newly released track "Beast" with HBK Gang general IAMSU! continues the push. Officially this is off the 'Function Music' mixtape and be sure to keep an eye out for the LOS.FM (League Of Starz. Function Music) mixtape dropping this August! Take a listen to the track HERE and enjoy!