Flip Major connects with IAMSU! and releases the epic visual, "Work" from his 'LOUD' project, hosted by Dj Carisma! Young California is in full effect as Flip & Suzy bring you this high energy track for the summer! Take a look at the visual above and enjoy!
Check out the newest track from Kalin & Myles as they link up with IAMSU! & P-Lo for "Do My Step." This is off their newly released EP 'Chase Dreams.' Make sure you take a listen to the track after the jump and grab the new project!
Read more...
Check out the brand new track from Sir Michael Rocks as he links up with Casey Veggies and IAMSU! for "Bussin." Take a listen to the track below and stay tuned for 'Banco' which will finally be available on July 29th. Enjoy!
Check out IAMSU! spit a quick freestyle on DJ Skee's 'Off The Top' series. When you are done with that, hit the jump to check out Sage The Gemini and IAMSU! rating fans "Bernie" dances inside the Skee Lodge. Hilarious!
Read more...
The brand new video from Mally Mall's newest track making it's rounds entitled "Hot Girls" has landed! The track of course features French Montana, IAMSU! & Chinx so take a listen to a visual playing the role of the title of the track. The visual was directed by Mike HO, enjoy!
Check out IAMSU! backstage at KMEL Summer Jam talking about the come up, fans, advice for the next artists out there, what's next & more! Stay tuned for performances on the way!
Want to see IAMSU! & DJ Mustard LIVE? Well, #YoungCalifornia has the tickets and we will be giving a select few winners plus a friend the opportunity to do so! Want to know how to win? Hit the jump to check out the details and the info for the show!
Read more...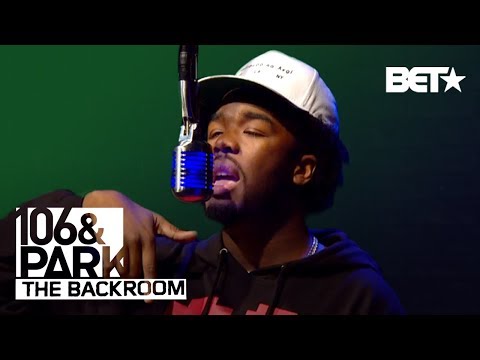 Check out IAMSU demolishing the 106 Backroom Mic fresh off the release of his 'Sincerely Yours' album! Peep it above.
This just in! #YoungCalifornia, Ankh Marketing & SG13 are proud to present Young California at the Mezzanine! Not only will our family DJ Amen, DJ Carisma & Dre Sinatra be holding it down, but we will also have Sean G as well. IAMSU! will be performing LIVE along with DJ Mustard & special guests. The event takes place Sunday, June 6th. Peep all the info above, get your tickets HERE and we will see you there.
IAMSU! stopped by Revolt TV studios the other day to chop it up LIVE about the new album, the artwork, the Bay Area, working with Too Short, E-40 and a lot more. Peep it all above.