With her debut album on the was Jhené Aiko drops a brand new single entitled "The Pressure." That debut album 'Souled Out' will be released on August 25th so stay tuned for that and take a listen below. Enjoy!
Jhené Aiko has announced that her debut album 'Souled Out' will be released on August 25th. As you know, this project will be a follow-up to her Sail Out EP which dropped earlier this year. The album will be produced by No I.D., Fisticuffs, Key Wane, James Fauntleroy and Dot Da Genius, with little to no guests expected to be featured. Excited about it? Stay tuned for on the project over the next month!
Grammy nominated LA based producers Fisticuffs take us through what it took to create the track WTH from Jhené Aiko's 'Sail Out.' Peep it above and enjoy!
R&R shadow Jhene Aiko's London trip as the soft spoken singer showcases her best British accent via her English alter ego 'Sandra,' receives some gifts from a fan, conducts interviews and performs an intimate show. R&R had exclusive, unlimited access to Jhene's activities in the English capital and spoke with her on a number of topics throughout the piece, including why 'Comfort Inn' is her favorite song from her EP. Jhene also signed her own Polaroid picture at the YouTube department of Google headquarters.
John Legend of course performed his hit "You And I" during the BET Awards, but then then Jhene Aiko joined him to perform her song "The Worst." Take a look HERE via BET and enjoy!
If Jhené Aiko had her way, she'd be walking around barefoot. Even in the desert on a 96 degree day. In turquoise denim short shorts, a floral midriff-baring top and a camel-colored floppy hat that screams J. Lo, this hippie chick peaks at just above 5'2. A soft sheen glistens over her sandy complexion. It's two days before her second performance at California's Coachella Arts & Music Festival. For lunch, she suggests Nature's Health Food & Café, a Palm Springs oasis where slim, beachwear-clad customers sip bright juices.
Read more...
Check out the brand new track from Jhene Aiko as she links up with Cocaine 80s for "To Love & Die." Her debut album is on the way so hopefully we get more tracks like this soon. Take a listen below and enjoy!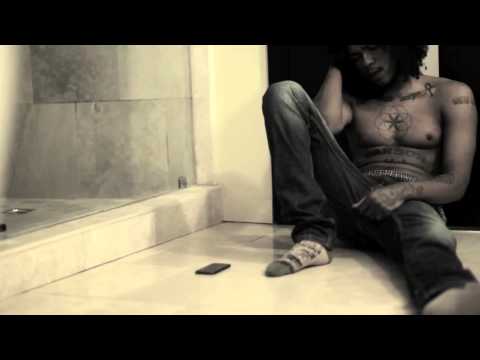 With the release of Ab-Soul's album just one day away you can know peep the official video from one of the tracks entitled "Closure" featuring Jhene Aiko. Peep it above and come back tomorrow for the project!
The original from Jhené's 'Sail Out' EP gets a remix from Jhené herself courtesy of her rapping alter-ego J Henny. Take a listen below and enjoy!
Check out Jhene Aiko continuing to promote her 'Sail Out' project by performing "The Worst" on Ellen today. Take a look above and enjoy!