The West Coast native and the East Coast native spit together for Funk Flex, over the classic Mobb Deep "Shook Ones Pt. 2″ sampled production by The Raiderz. Even more, vintage record scratches by DJ Ever.Take a listen below and make sure you pick up Ink's newest project 'My Own Lane' right now on iTunes.
In honor of hitting 500k on Twitter, Ink has decided to let loose a leftover recording from early in the 'My Own Lane' recording process. This was one of their favorite records for months in 2012, but near the end of the album process, it got shaved off the track-list as it didn't really fit the overall sound of the album. Anyways, make sure you listen to the "Woke Up This Morning" track featuring Devin Cruise below & let us know, should it have been on the album?
Kid Ink's "Show Me" has been killing the clubs for months, and now it finally gets the all-star remix treatment it deserves. Juicy J, 2 Chainz and Trey Songz join Kid Ink and Chris Brown on the DJ Mustard-produced affair. As every rapper should, Ink provides a new verse for the remix, bragging about the West Coast being "back like '94″ and likening himself to the "old Chris Tucker". Take a listen below!
Did you think one remix was enough? This time around DJ Whoo Kid got the idea to get LL Cool J to switch up Kid Ink's DJ Mustard-produced "Main Chick" featuring Chris Brown and Tyga. As Complex says, "He called up good friend LL and dared the now-Hollywood actor to send him back a verse ASAP…if he could. Never one to back down from a rap battle, LL sent his bars in some 30-40 minutes later." Even more, tomorrow DJ Whoo Kid, DJ Skee, and DJ MLK drop the compilation mixtape SXEW!
As Kid Ink continues to move copies of his debut album,'My Own Lane,' he's received a remix of his 2nd single featuring Chris Brown "Main Chick." His "Iz U Down" collaborator, Tyga, has hopped on the DJ Mustard beat and gives his own spin on the record. Take a listen below and check back in next week to find out where 'My Own Lane' fits in on the Billboard 200. Enjoy!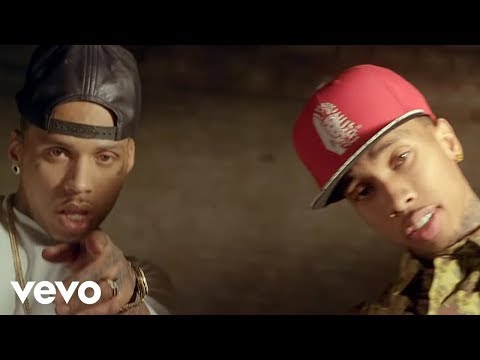 It's been a few weeks since his major label debut and now Kid Ink drops another visual from the project entitled "Iz U Down" featuring Tyga. In the video above, Ink and Tyga are looking for some females that are down to join them for the night. Kid Ink's new album 'My Own Lane' is available for purchase now & the video was directed by Hundred Proof. Enjoy!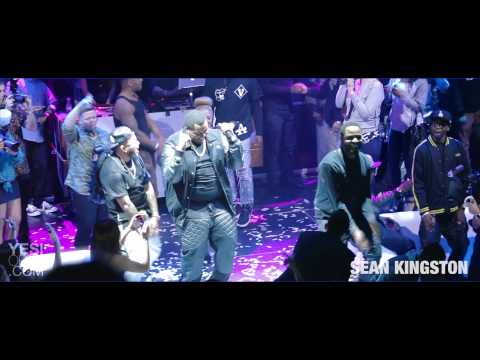 Just recently, Yesi Ortiz threw her Birthday Bash at The Belasco Theater in downtown Los Angeles! Who was there? Coming fresh off his successful release "My Own Lane," Kid Ink joined Yesi for her birthday celebration by giving a LIVE performance & that wasn't it…. Sean Kingston, Ty Dolla $ign, Eric Bellinger, Sage the Gemini, Childish Gambino, Roc-Nation's DJ Reflex, Elijah Blake, The JAZMIN Sisters joined in through the night as well! Check out some photos from the party HERE and then hit the jump to see a bunch of live performances.
Read more...
Two weeks after releasing his much talked about album 'My Own Lane,' Kid Ink keeps supplying his fans with brand new music. This time around the Los Angeles artist he adds his own verse to Aloe Blacc's "The Man." Hip-hop and pop cross paths to make another enjoyable tune. Take a listen below!
Kid Ink has premiered a leftover track from his 'My Own Lane' recording sessions. The track is entitled "Never Goin Back" and it was produced by The Featherstones. "It's been a long time comin' now it's everybody watchin' /Walkin' with my head high off this kush and all this confidence / Til the day that I day / And the caution tape coffin / It's a price on your head / I don't care just what it cost me." Take a listen below and enjoy!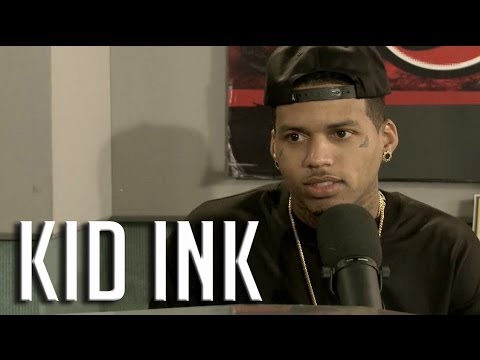 Following the release of major debut 'My Own Lane,' Kid Ink is making moves! This time he stopped by Hot 97's Morning Show to continue his promo-run and throughout the duration of the interview the four discuss Ink's journey from gaining a large following in the underground scene that led to the bright lights.They also talk about past doubts on his talent, tattoos, music politics and more. Enjoy!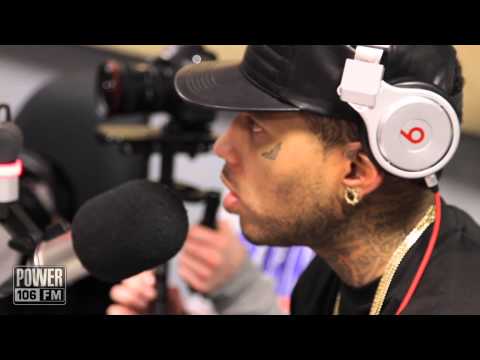 Just yesterday Kid Ink was all the way LIVE on the #LIFTOFF in Los Angeles to talk about his album "My Own Lane" which just released January 7th. He also performed "Show Me" live, answered twitter questions and give some some voice mail tips after hearing the #internburnline! Check some footage above and hit the jump for more!
Read more...