Ca$h Out wants to take over your speakers this summer and more this summer with his latest single "She Twerkin." As the single picks up pace the remix recruits a bunch of big names in  Juicy J, Lil Boosie, Ty Dolla Sign and Kid Ink. Take a listen to the remix below and enjoy!
Kid Ink is back with a big remix for his main single about his main chick, hitting HotNewHipHop with the premiere duties. We already heard one remix featuring artists Tyga and Chris Brown, but now French Montana, Yo Gotti and Lil Bibby have been added into the mix.  Take a listen below. Enjoy and you're welcome!
In Kid Ink's newest radio interview, Ink reveals how long he has been in a committed relationship and Big Boy tries to get him to propose! After the jump check out Kid Ink and Steve Aoki trying to name 8 love songs in under 8 seconds. Enjoy!
Read more...
Last we heard from Kid Ink he dropped off a free track to celebrating hitting 3 mill Likes on Facebook. Ink is pretty consistent with dropping leaks, and sends us a new one today over Rae Sremmurd's popping single"No Flex Zone", produced by Mike WiLL Made It. For those unfamiliar, Rae Sremmurd ('Ear Drummers' backwards) are a young duo signed to Mike WiLL's imprint, and their very first single "No Flex Zone" is growing exponentially in buzz.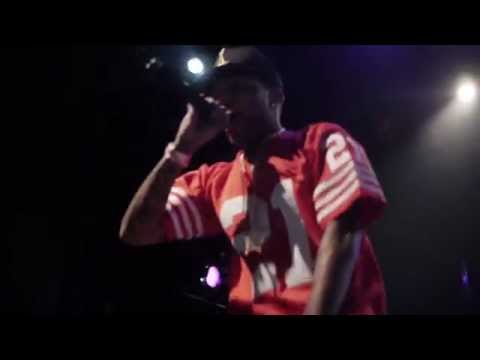 Kid Ink joins Ty Dolla Sign on stage at the recent XXL Freshmen LIVE concert for a performance of "Show Me." Peep that above and stay tuned for more music from these two #YoungCalifornia artists on the way!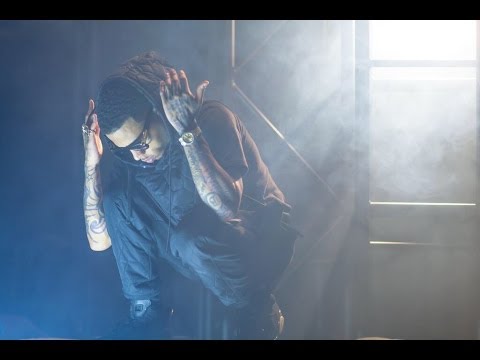 Kid Ink continues to deliver new content from his debut album 'My Own Lane' with the visual for "More Than A King." The video was directed by Dan Centrone and it features Kid Ink solo in a dimly-lit building with light seeping through the cracks. Peep it above and enjoy!
Check out Kid Ink backstage at KMEL Summer Jam talking about slimming down, the type of food he likes, how old he was when he first started to get tattoos, pushing his current project and more! Stay tuned for all of the  performances on the way!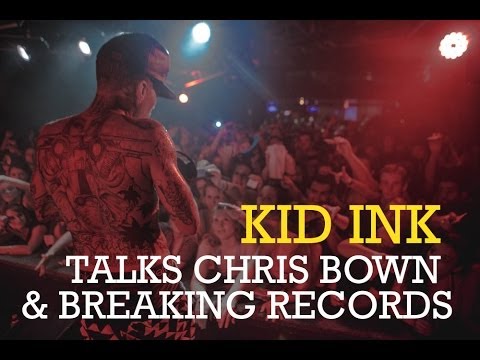 VIBE caught up with Kid Ink while on tour to talk about the success of his #1 single 'Show Me' featuring Chris Brown. The hip-hop star also shares his thoughts on breaking the Billboard record for most weeks at #1 and recording in the studio with the pop star.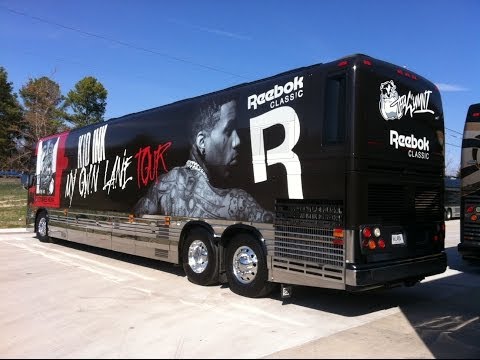 Follow Kid Ink and company as they hit the 5th leg of the "My Own Lane" US Tour including Sold Out shows in Cleveland, Detroit, Grand Rapids, Indianapolis, Chicago & finally Toronto. Video shot & Edited by Born Original. Enjoy!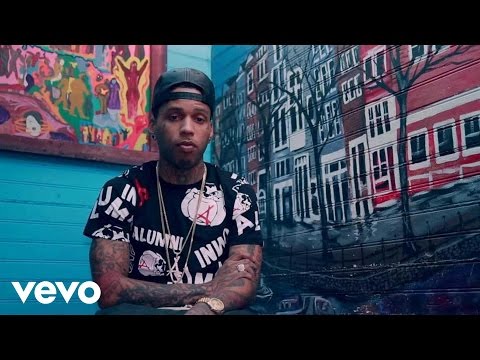 Check out a quick video of Kid Ink sharing some Wild Tour Stories with 27HH. As the hint states, "Kid Ink hosts a club night in Russia. Who invited the big guns to the party?!"