California's Kid Ink can't be stopped! In the Middle of his highly successful "My Own Lane" tour, the rapper has just announced over 35 new shows spanning all of Europe. The tour kicks off on August 31st in Amsterdam, before making its way through Germany, France, Belgium, and the UK, finishing off October 20th in St. Petersburg, Russia. If you're looking to see Kid Ink in North America, his current tour dates can be found here and if you haven't already picked up his album 'My Own Lane' head over to iTunes and pick it up
Kicking off the year with the release of his first major label album 'My Own Lane,' Kid Ink has been riding in the fast track and soaring to the top of the charts with his Chris Brown-assisted single "Show Me." Now the Los Angeles rapper is on the road and made a quick stop in San Francisco to perform at the historic venue, The Fillmore. Before the show, Kid Ink stopped by the 106KMEL VIP Lounge for a fan-exclusive meet-and-greet and to sit down with our own Shay Diddy to talk about his music, Chris Brown, and his love for animals, especially his pet snake.
Read more...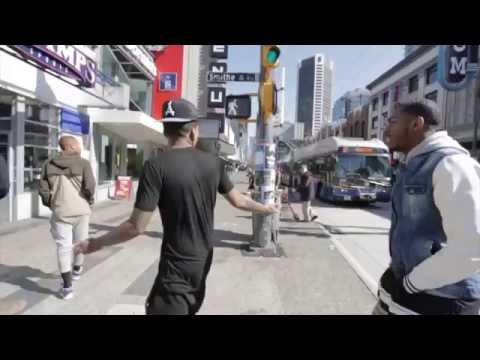 Follow Kid Ink and team as they start Ink's US My Own Lane Tour alongside King Los & Bizzy Crook. The tour kicked off in Vancouver on Ink's birthday, where he celebrated with his fans and was presented his first Platinum Plaque for hit single "Show Me" feat Chris Brown. Day 2 was in Seattle, where he brought out local sensation Macklemore. Stay tuned for a gang load of these VLog's on the way!
As a talented producer, his work behind the boards offered both exposure to other styles and ample free studio time, allowing him to put together a portfolio of his own in the process. Eventually at the age of 22, he took the jump and transitioned to full-time career as a rap artist and channeled his studio background into two mixtapes, launching Crash Landing and Day Dreamer back in 2011. In his relatively short career as a performer, he's already racked up a tremendous amount of recognition with a Gold Plaque from the RIAA being his most recent milestone. Hit the jump for more!
Read more...
It didn't take long to realize that Kid Ink's "Show Me" was a hit. The track, which features an assist from Chris Brown, a Robin S.-sampling, Mustard-helmed beat, as well as some writing credits from Jeremih and TeeFLii has pretty much everything going for it. After becoming a chart mainstay, the song has now achieved platinum status, breaking the 1 million mark this week.  Simultaneously, Kid Ink has announced some new tour dates, adding to his already lengthy tour in support of 'My Own Lane.' You can view the full schedule below.
Read more...
The West Coast native and the East Coast native spit together for Funk Flex, over the classic Mobb Deep "Shook Ones Pt. 2″ sampled production by The Raiderz. Even more, vintage record scratches by DJ Ever.Take a listen below and make sure you pick up Ink's newest project 'My Own Lane' right now on iTunes.
In honor of hitting 500k on Twitter, Ink has decided to let loose a leftover recording from early in the 'My Own Lane' recording process. This was one of their favorite records for months in 2012, but near the end of the album process, it got shaved off the track-list as it didn't really fit the overall sound of the album. Anyways, make sure you listen to the "Woke Up This Morning" track featuring Devin Cruise below & let us know, should it have been on the album?
Kid Ink's "Show Me" has been killing the clubs for months, and now it finally gets the all-star remix treatment it deserves. Juicy J, 2 Chainz and Trey Songz join Kid Ink and Chris Brown on the DJ Mustard-produced affair. As every rapper should, Ink provides a new verse for the remix, bragging about the West Coast being "back like '94″ and likening himself to the "old Chris Tucker". Take a listen below!
Did you think one remix was enough? This time around DJ Whoo Kid got the idea to get LL Cool J to switch up Kid Ink's DJ Mustard-produced "Main Chick" featuring Chris Brown and Tyga. As Complex says, "He called up good friend LL and dared the now-Hollywood actor to send him back a verse ASAP…if he could. Never one to back down from a rap battle, LL sent his bars in some 30-40 minutes later." Even more, tomorrow DJ Whoo Kid, DJ Skee, and DJ MLK drop the compilation mixtape SXEW!
As Kid Ink continues to move copies of his debut album,'My Own Lane,' he's received a remix of his 2nd single featuring Chris Brown "Main Chick." His "Iz U Down" collaborator, Tyga, has hopped on the DJ Mustard beat and gives his own spin on the record. Take a listen below and check back in next week to find out where 'My Own Lane' fits in on the Billboard 200. Enjoy!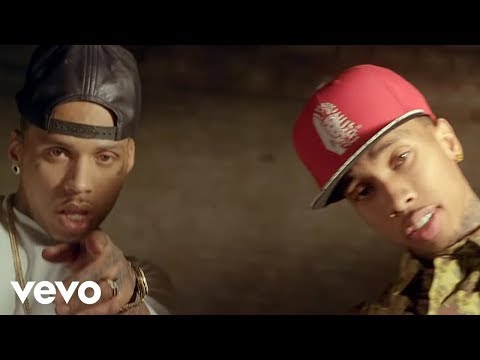 It's been a few weeks since his major label debut and now Kid Ink drops another visual from the project entitled "Iz U Down" featuring Tyga. In the video above, Ink and Tyga are looking for some females that are down to join them for the night. Kid Ink's new album 'My Own Lane' is available for purchase now & the video was directed by Hundred Proof. Enjoy!