Read more...
Athletic-inspired streetwear brand Hall of Fame releases the visuals for its Holiday 2013 collection. The lookbook features Hall of Fame's signature headwear and apparel offerings, highlighting the essentials of its latest seasonal drop as the brand continues to remain consistent with their range of headwear, fleece, hoodies and jackets. Check out more looks after the jump and be sure to check out the Hall of Fame 2013 holiday collection when it hits the streets and on it's online shop, November 15.
Read more...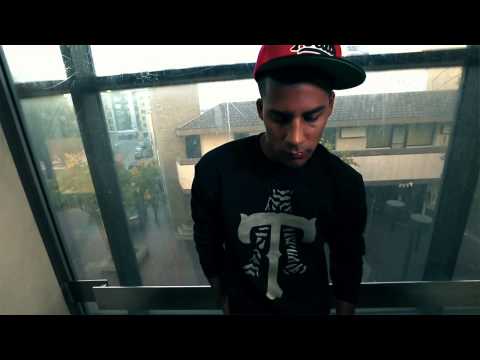 Today, Teruo Artistry has announced the released of their Holiday '13 lookbook! This new season brings a new series of stylish street wear featuring Japanese inspired elements. Check out a quick sneak peak above and then CLICK HERE to head over to their official store to pick up some gear. There are an exclusive amount of crew-necks and t-shirts available now. See a little more after the jump!
Read more...
Black Scale teamed up with Hat Club for a special capsule release for the Holiday season. Hat Club is the only account Black Scale wanted to partner up with so customers can experience limited pieces that will only be available at via the parties involved. As Black Scale puts it, "We are very excited for this release and we hope you are too. Black Scale for Hat Club Capsule Collection will be available Friday Oct 26th at Hat Club, Black Scale stores nationwide and online HERE." Hit the jump for more looks!
Read more...
The Hundreds presents a new set of visuals for 2013 winter centered around mountaineering gear as well as a particular motivational sentiment that has driven founders Ben and Bobby Hundreds since the early days of the label. The line has a lot of mixed outerwear ranging from anorak jackets and windbreakers features alongside a stable of backpacks, caps and other accessories for the lookbook. You can get this gear at Hundreds locations on October 17th while The Hundreds online shop will open its doors on the following Monday, October 21st. Hit the jump for more!
Read more...
Today, Popular Demand releases their Fall 2 Collection following the successful launch of their Popular sweatpants which sold out in just 45 minutes! Fall 2 features a variety of bold, new takes on the brand's Square Flag logo, including Cobra, Snake Scales, Paint Splatter, Snakeskin, Roses, and Galaxy. The collection is rounded out with the introduction of the new Wild Life tee, and the continuation of the brands Risk It All themed tees. Check out the new lineup HERE and then go and cop your clothes HERE!
Having grown from a small boutique tucked in to the corners of San Francisco to a globally recognized streetwear essential, Keith Hufnagel's HUF has returned this 2013 fall/winter season with a fresh series of accessories and apparel. Taking inspiration from its sports and skate origins, the collection brings  sweaters, jackets, tees, shirts and denim composed of a warm colored palette that is highlighted with slight neon accents and twists. Peep more after the jump and learn more HERE!
Read more...
Stussy has released their look for Fall featuring a mix of street, outdoors, and sport-inspired styles. The collection is largely carried by a huge range of warm tops from baseball and varsity jackets to hoodies, shirts and vests. Complementing these pieces is a range of beanies, camp caps, and the ever-present janitor pants. The palette of this collection opts for more earthtones and burgundy with a shot of blue here and there to mix it up. To check out all the looks in detail, check out Stussy's preview on its website here and hit the jump for more!
Read more...
Check out the official video lookbook for Teruo Artistry featuring sights of Los Angeles and the making of the Imperial Pharaoh. Coalition Group is on the production and you can pick up all the gear you see in the video and more HERE. "Teruo Artistry is a creative lifestyle clothing brand founded by a collective of artists."
Check out the lookbook for Black Scale's offering with FRESH.i.AM as they create the "SOMEWHERE IN AMERICA" collection. The collection's inspiration comes from heavy movements of the Arab Spring and Occupy Wallstreet. You can see it in the selection of largely black/white items as they unite symbols from both America and the Middle East to create a feel of solidarity and resistance. Look for this collection to drop soon at select retailers. Peep more after the jump!
Read more...
Hall of Fame has released it's fall delivery 1 lookbook with a variety of choices including snapbacks, campers, fitted hats, beanies and more. Moving forward, there are also cut-and-sew offerings to choice from starting with a knit baseball jersey. After that there is even a fleece line with a bunch of hoodies and sweatpants to choose from. Delivery 1 will be available this weekend at its flagship shop and online. Hit the jump for more!
Read more...