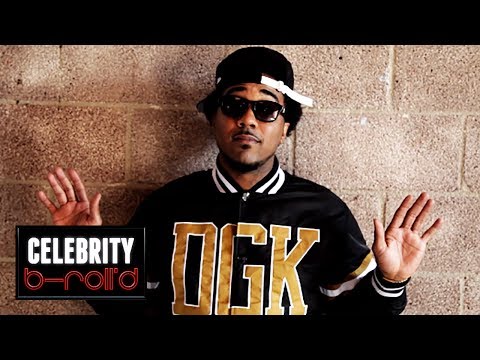 This week on "Celebrity B-Roll'd," West Coast rapper Problem is on set with his photographer Lee Cherry when two disgruntled cops crash the photo shoot looking for a stolen Bentley and someone to take the wrap! Check out what happens above! Whaaaaaaaaaaaaaat!
Check out the newest track from The Game as he links up with fellow #YoungCalifornia artists Problem & Bad Lucc for a track entitled "THOT." What's THOT? THOT stands for Thirsty Hoes Out There, so make sure you take a listen to the League Of Starz produced track below.
With Valentine's Day right around the corner, the Young California family put together the official '2AM Valentine's Remix' from Adrian Marcel feat. Sage The Gemini, The Kid Ryan & Problem! Shout out to The Kid Ryan for the intro! Take a listen below and enjoy!
Today,  DJ Whoo Kid, DJ Skee & DJ MLK have finally released their 'South By East West' mixtape for the masses. One of the tracks on that tape was Problem's newest leak entitled "Local Niggas" featuring The Game and Bad Lucc. Make sure you take a listen below!
This just in! Check out the newest #YoungCalifornia remix from the Bay Area's Adrian Marcel. This time around Sage The Gemini & Problem assist him on his "2AM" track you should know by now.This R&B artist & track is definitely something you need to pay attention to, so make sure you take a listen below and enjoy! If this is the first you've heard of him, he released 15-track mixtape entitled '7 Days of Weak' last year that you can download HERE. Enjoy!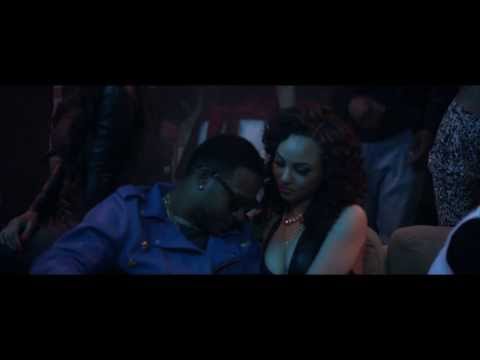 Eric Bellinger has released the visual to his biggest track leading into 2014 featuring fellow Los Angeles native Problem. The visual sees the two downtown LA with plenty of eye candy centering around a rooftop fashion show. Peep the video above and stay tuned for Eric's upcoming album 'The ReBirthcoming' dropping on Valentine 's Day. Enjoy!
Check out a track that was released with Rich Homie Quan's newest mixtape 'I Promise I Will Never Stop Going In' hosted by DJ Drama and DJ Lil Keem. The track is entitled "Walk Thru" and it features Problem and production from The League of Starz. Take a listen below and enjoy!
West Coast based production powerhouse the League of Starz decided to bring in the New Year right with this banger featuring Problem and Bad Lucc! Both performed live on 106 & Park's NYE special and I'm sure we can expect a busy 2014 from the Diamond Lane generals! Check out this new joint below and happy holidays from the L-L-L-League of Starz!
Just last night Fresh Fest 2013 went down at the Nokia Theatre in downtown L.A!  During Game's set, the Compton rapper brought out ScHoolboy Q, YG,Problem and The Bay Area's own E-40! You already know it was a #YoungCalifornia type of night. Check out some footage above and hit the jump for more! Enjoy!
Read more...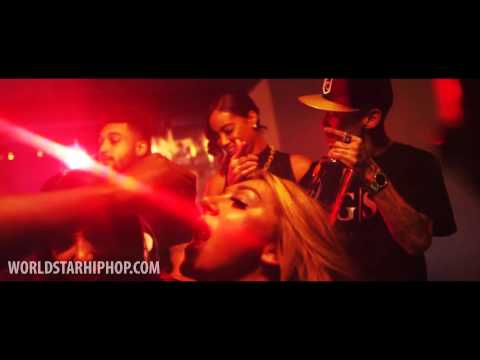 Dorrough Music is back with the official visual to the remix of his smash single "After Party" featuring Young California artists Tyga and Problem. You already know it's… Mustard on the beat hoe! We premiered this track back in September and now you get to enjoy the visual! Put this on repeat!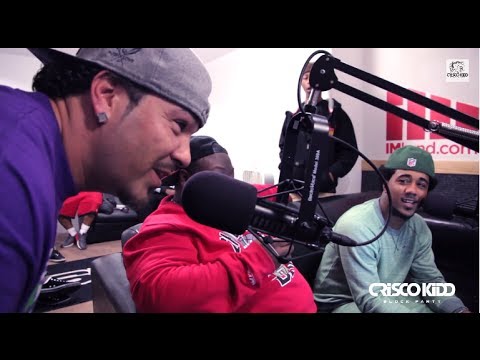 Diamond Lane's Problem & Bad Lucc stopped by the Crisco Kidd Block Party to talk about their Separation Tour, the Young California movement and the west coast sound, how they got their names and who is the real "King" of Instagram. Baby Bash breaks down Mexicans in Hip-Hop, why no one can be like him, working with E-40 and Mac Dre and what people can do to help victims of the typhoons in the Philippines. Peep it above and enjoy!