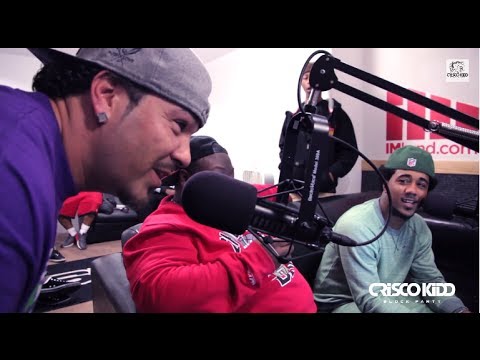 Diamond Lane's Problem & Bad Lucc stopped by the Crisco Kidd Block Party to talk about their Separation Tour, the Young California movement and the west coast sound, how they got their names and who is the real "King" of Instagram. Baby Bash breaks down Mexicans in Hip-Hop, why no one can be like him, working with E-40 and Mac Dre and what people can do to help victims of the typhoons in the Philippines. Peep it above and enjoy!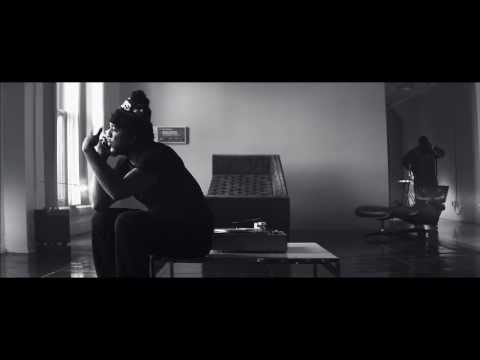 Check out the brand new visual from Problem's 'Understand Me' EP which is set to officially drop tomorrow. But, before it arrives he turns up in this brand new black and white visual for it's title track that you can peep above. Make sure you stream the project HERE and enjoy!
Problem is wrapping up his Separation Tour in Pomona California tonight and Myspace has officially launched the free stream to preview the EP dropping this Tuesday December 10th. Young Chachi gives 8 tracks including his singles "Like Whaaat", "Understand Me" & "Say That Them" plus some new bangers to hold his fans over. Stream the entire project via Myspace HERE and pre-order on iTunes HERE.
After hitting 5 cities in Northern Cali, Problem's The Separation Tour returned home to LA with a bang Wednesday night at the El Rey Theatre. During the performance he brought some guests to the party: Too Short who performed "Burn Rubber," The Game, first for their collab with Bad Lucc "Bang Bang," then later with Tyga for "Switch Lanes" & "Dope." Even more, The King himself T.I. made the El Rey completely erupt when he came out to rip "What You Know" & "Top Back." Hit the jump to see the footage!
Read more...
Just in time for the holidays Eric Bellinger drops a seasonal track entitled "Ain't No Santa" featuring Problem! Officially this is the 1st single from the upcoming project produced by Jay Nari. Words from Ericm, "Wuddup family! It's Christmas time & I know people like gifts…. Lol So I decided to make a Christmas album for my loyal fans that have been rockin with me over the years!" Take a listen below and enjoy!
Want to see Problem LIVE? Well, #YoungCalifornia has the tickets and we will be giving 5 winners plus a friend the opportunity to do so! Not only will you see Problem live at his Oakland show coming up next Saturday November 30th at The New Parish, but you will also get a chance to meet Problem at the show! Want to know how to win? Hit the jump to check out the details and the info for the show!
Read more...
With 'The Separation Tour' getting ready to kick off November 29th, Problem announces a  brand new project. That new project is entitled 'Understand Me' and that will serve as an extended-play that will feature a collection of his biggest hits from the year, as well as new songs he'll be performing on tour. This is set to release December 10th (pre-orders available on iTunes now), the official cover art can be seen above and the trailer can be seen after the jump!
Read more...
Check out the brand new track from TeeFlii entitled "Brand New" featuring Problem! This is perfect track to lead you into TeeFlii's newest mixtape, 'ANNIERUO'TAY 3: Who the Fuck Is Annie?' which is set to drop November 21. #YoungCalifornia, take a listen to the track below and enjoy!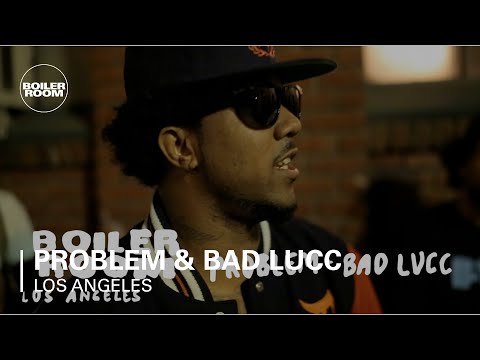 In September, Southern Hospitality teamed up with Boiler Room to bring our dream rap line-up to Los Angeles and the world. Above, check out some of that behind the scenes footage with Problem & Bad Lucc! You get an exclusive look at an intimate performance of not only 'Get Naked,' but also the smash 'Like Whaaat.' Stay tuned for more footage #YoungCalifornia and enjoy!
Last month Berner released his 'Drugstore Cowboy' mixtape, but today the project gets an official release through iTunes with a deluxe edition that has more music. One track that wasn't seen before is the track below entitled "Night & Day" featuring Wiz Khalifa and Problem. After that head over to iTunes and support the project! Enjoy!