Hit-Boy and his HS87 label are gearing up to release their album, 'We The Plug' on May 6th, the follow up to last year's 'All I've Ever Dreamed Of'. Here's a brand new song of that project entitled 'Grindin My Whole Life' featuring vocals from N.No, B. Carr, Hit-Boy, Big Hit, Audio Push, Bmacthequeen & Kent M$NEY. Peep the track below.
 Here's an early exclusive off the upcoming Derek King x Young California mixtape 'Fake ID' entitled "What It Do" featuring IAMSU!. Look out for the mixtape next week, hosted by DJ Amen & DJ Carisma. Peep the track below and enjoy!

Check out the second single off Jake & Papa's 'Athena's Erotica EP', entitled "Gun Charge" featuring Inglewood's Skeme. Young California's Abby De La Rosa, sat down with Jake & Papa earlier this week to discuss their upcoming project, if you haven't already checked out that interview you can watch it Here. Peep the track below via @laleakers
While we wait in anticipation for Iamsu's debut album 'Sincerely Yours', Young Thug drops a collaboration with the Bay Area Torch Holder entitled "OMG". Peep the track below with production from P-Lo of The Invasion/HBK Gang.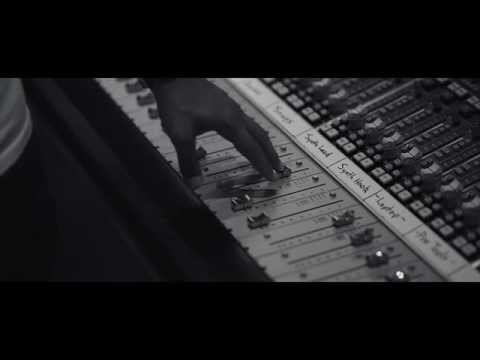 Go inside the studio with producer's The Right Now (Chrishan & Kyle Christopher) as they show you the creation of the hit record "2 AM" by Adrian Marcel. Via @redwallstudiosj & @JMaine
The Air Jordan 1 Retro High OG seems a lot less concerned with original colorways for 2014 than it was last year. Granted, it did a pretty good job of checking the most popular of OG pairs off the list in 2013, so we can totally understand why the sneaker's makeups for this year are focused elsewhere. Case in point is the "Gym Red" shown here, which wears suede and leather in a fairly straightforward red and white palette. Get a look at the shoes after the click and remember that these Jordans will be in stores on June 28th, 2014. – Box Kev
Read more...
YG kicks off the 'My Krazy Life Tour' in Atlanta with the premiere webisode of the vlog series. Peep the video above!
Next up on #YoungCalifornia's featured DJ list is DJ Ren Rock from South Valley! Hit the jump to learn about how he became a DJ, his biggest influences, how he got his name, his favorite part of being a DJ, his favorite tracks from the West Coast and more!
Read more...
This just in! We have another #YoungCalifornia Exclusive just for you! This time around we have 2Nyce's brand new track featuring Av LMKR entitled "Give You My Bitch." The track was produced by Ayoomeco and is off the upcoming 'This is Me' mixtape hosted by DJ Carisma. Take a listen below. Enjoy!
Check out the latest installment of Trill Ship featuring Young California's DJ Carisma, DJ Amen, and Dre Sinatra. The Trill Ship crew also stops by Wiz Khalifa's latest video shoot to talk about his new album. Later in the week, the crew was able to meet up and interview two of today's most talked about acts- Atlanta's super group Two 9, and Inglewood sensation Skeme.
Check out the video recap of Southern Hospitality's 'Rap Gods' showcase this year at South by Southwest . Hosted by Young California's own DJ Amen, the video features performances by DJ Paul, Problem, Sage The Gemini, Iamsu! and many more talented artists! Check it out all above!